Choosing the Right Influencers on Instagram and TikTok
by Michael Haenlein, Ertan Anadol, Tyler Farnsworth, Harry Hugo, Jess Hunichen, and Diana Welte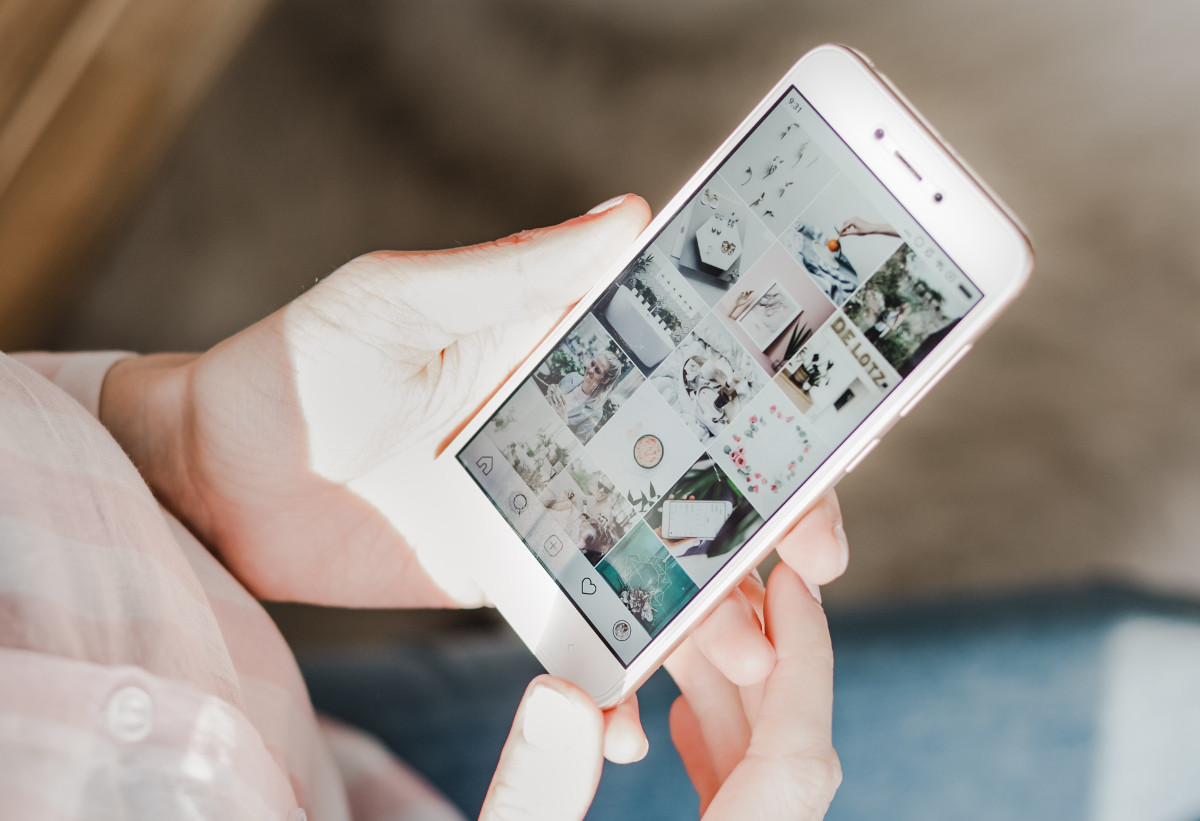 Part 2 - Brands need to carefully select the right influencers for particular campaigns.
Insight

| frontier
---
Getting a marketing message out to your younger customers is a challenging task even in the best of times. The media consumption patterns of Generation Z (those born in the late 1990s, so aged about 25 or younger today) are fundamentally different from the ones seen in older generations. Instead of watching TV, Generation Z watches streaming services such as Netflix. Instead of listening to the radio, they listen to Spotify. And instead of reading magazines, they rely on Reddit. These shifts have given rise to two main marketing channels: outdoor advertising such as billboards, and mobile advertising, specifically on social media platforms such as Instagram or TikTok. While users on Facebook and Twitter tend to be in their 40s, Instagram attracts consumers in their 30s and TikTok in their 20s. On Instagram, 60% of users in the US are younger than 34, and on TikTok, nearly 40% of users are teenagers between 10 and 19 years. Note that it is precisely this younger population that is more skeptical towards traditional advertising and for whom influencer marketing is, therefore, particularly important.
---
Four Questions to Choose the Right Influencers
Arguably the most critical decision in any influencer marketing campaign is to identify the right influencers to work with – those who can provide content consistent with your brand objectives. While choosing the right communication channel is essential for any form of advertising, the interpersonal relationship between influencers and their followers makes this choice particularly essential in influencer marketing. In this section, we want to focus on four key questions that can help firms to identify the right influencers to work with.
1. What is an Influencer anyway?
According to a study conducted in 2019 by Awin, becoming a social media influencer or a YouTuber is a career wish for 17% and 14% of all British 11-16-year-olds, respectively. This puts these two choices into the Top 3, only trumped by the wish to be a doctor (18%). It also raises the question of how even to define the term social media influencer, which is, surprisingly, difficult to answer. What is clear, though, is that simple quantitative measures, such as the number of followers, commonly referred as degree or centrality in academic literature, or the ratio of likes, comments, and shares to the total follower base, a frequently used measure of engagement, cannot be relied on exclusively. Such measures can easily be biased, for example, by purchasing fake followers or automated likes. A rule of thumb in the industry is that only 20-25% of influencers are influential in the sense that they generate more benefits (e.g., incremental sales) than they cost.
We define a social media influencer as a person with a large and engaged follower base on social media platforms, which one would not know unless one follows them. Many people may know Cristiano Ronaldo, but most of them associate him with his career as a footballer. The fact that he has over 200 million followers on Instagram (@cristiano) is, therefore, probably more a consequence of his outside fame than the source of it. Sophie Hinchliffe, on the other hand, may be unknown to most, except the three million people who follow her and her family (@mrshinchhome) and enjoy her advice on home cleaning products. This makes Cristiano Ronaldo a celebrity, and Sophie Hinchliffe a social media influencer. What is relevant is no the size of the follower base but the fact that the influencer can connect to a community and inspire this community to take action based on his or her recommendations. Influencers can be people, brands (such as Nike, @nikesportswear), or even robots (Miquela, @lilmiquela).
Identifying influencers, especially in their early stage, is often as much an art as a science. Agencies regularly scout social media to find those hidden gems that have not been discovered before. They commonly use the number of followers and engagement rates as a starting point (e.g., at least 10,000 followers and an engagement rate above 10%, i.e., at least 1,000 likes, comments or shares per post on average for an influencer with 10,000 followers). Those measures are then combined with the composition of the follower base in terms of gender, geography, language, and age, or the change in these measures over time (a significant jump in followers over a short period may indicate the purchase of fake followers or other forms of strategic manipulation). In some niches, say, truck drivers or diving enthusiasts, even influencers with only a few thousand followers, may be relevant. In others, such as fashion, food, or travel, a higher threshold is usually applied. However, what matters is less the characteristics of the influencer but those of the community, which needs to be interactive and where the opinion of the influencer matters and triggers behavioral change.
2. Who is Ready to do Whatever it Takes?
According to a recent report, 21.5% of all Instagram users have more than 10,000 followers, and 5.6% have more than 50,000. While this may appear little, it still amounts to millions of potential influencers. Those numbers may make it seem that choosing the right person (or even becoming an influencer in the first place), seems like a hopeless task.
Outstanding influencers may earn $200,000 – 300,000 per year. These numbers are sometimes seen by marketing managers with raised eyebrows who consider them as inflated and exaggerated. For users, they are a strong motivation to spend extreme effort in building up a social media presence. However, what both – companies and future influencers – often forget is that being an influencer is hard work and that the job is much more than merely taking pretty pictures. First, it may take a long time for influencers to get to the point where firms become interested in them. It is not uncommon in the industry that influencers take 5-10 years before they can live from their profession. Expecting to become famous overnight can happen, especially in smaller niches (Sophie Hinchliffe, @mrshinchhome, is one example), but it is often not realistic.
Second, at a certain point, influencers may not be able to do everything on their own anymore. Above one million followers, influencers usually hire an agency where a team of managers helps with finding and negotiating deals. This takes about 20% of all revenue. Some may have an assistant to take care of scheduling and travel arrangement or a professional photographer. Nevertheless, even with a team, many tasks cannot be outsourced. Most importantly, engaging with followers, such as responding to comments or messages or engaging with their content, needs to be done by the influencer herself, and this may take several hours per day.
Make a simple back-of-the-envelope calculation: Assume an influencer earns $250,000 per year. A lot of money, right? More than eight times in the median income in the US. Now take away $50,000 for the agency and another $50,000 for an assistant, support staff, and equipment – which leads to an income of about $12,500 per month. Assume the influencer works 8 hours per day, seven days a week (Instagram or TikTok do not stop on the weekend). So the average income per hour turns out to be $55 – about the same salary as a marketing manager or a software developer.
Instagram and TikTok do not stop on the weekend.
Third – and this is probably the most crucial – influencers need to be willing to share a substantial part of their personal life with the outside world. They need to decide if they want, or even can, leave out a part of their personal life and how their pets, children, partner, and family should be involved. They need to be willing to get up in the dark to shoot a selfie on the beach at sunrise, which makes that free vacation feel much more like work than a holiday. Most wannabe influencers drop out, even once they have created an audience, because of the considerable commitment and time that is required to grow and maintain a community of followers.
From a firm perspective, this implies that it is vital to identify those influencers who are in the industry for the long game and who are willing to put in the effort required. Nothing can be more frustrating than having to work with an influencer who lacks the necessary professionalism or to start a collaboration that is supposed to be long term just to realize that the influencer drops out after a short period.
3. Where are the Influencers Genuinely Passionate about your Industry?
Firms need to give users a reason to engage with them – and the same applies to influencers. If the growing industry of growth services, bots, and fake followers shows anything, it is that a rising share of new users on Instagram and TikTok establish a presence not to talk about a topic they are interested in, but in the desire to become famous. However, wanting to become an influencer is generally not sufficient. Users are unlikely to follow a person simply because they want them to. Instead, it is those influencers who find a topic they are genuinely and authentically passionate about that are achieving growth. The most successful influencers have been influential even before entering social media. They have been the person who their friends always asked for advice on makeup, restaurants, or workout routines, and one day they started talking about those topics with a larger group of people online. Identifying those influencers who are interested and influential in your industry is the first and probably most crucial step.
Now, even those influencers who started as passionate sometimes risk losing sight of what is essential. A common issue is that once they become famous, some influencers start to partner with too many or the wrong brands – sometimes out of mere excitement of being noticed. Alternatively, they integrate those brands poorly into their overall feed. As a firm, it is essential to identify and avoid such problems since they can easily backfire to the brand. If you sponsor an influencer to promote a conditioner, it is probably not a good idea to take a photo of the product in a coffee shop. In the end, this is not where one would usually take care of one's hair. However, the opposite extreme can be harmful as well. Some influencers create content that looks too perfect or too polished and, therefore, becomes less relatable to their community. What matters at the end of the day is collaborating with influencers who are honest and authentic – not perfect. Look at Yovana Mendoza Ayres (@rawvana) as an example. Yovana got famous on Instagram and YouTube by talking about her vegan lifestyle and motivated over one million followers to change their way of living – until a video emerged in which she was eating fish. Her followers, deeply disappointed by her lack of honesty, turned their back on her. Today her Instagram account counts less than 100 followers.
4. Which platforms to use to reach your base?
Even when you focus on collaborating with genuinely authentic, genuine, and unique content, obtaining high levels of engagement and exposure is getting more and more challenging. Instagram and TikTok are increasingly fueled by artificial intelligence algorithms, which decide which content a user sees on his or her feed. Therefore, good content alone is unlikely sufficient to reach a broad audience. Companies should, therefore, identify influencers who are present on more than one platform to broaden their reach, decrease their dependency on a single platform, and to leverage the possibilities of alternative formats. While Instagram may be useful to post pictures of short stories of how products integrate into daily life, longer videos are better placed on YouTube, and more elaborate explanations and product reviews should be put on a blog. Blogs which have been around since 1997, are seeing a revival in this context. Of course, the downside of this is that this increases the effort required for content creation since it is usually hard to leverage the same content twice on two different platforms. Most influencers, therefore, have one central platform they devote most of their effort to and several secondary platforms, for additional information or to feed followers on their main channel.
This cross-platform strategy should not stop in the online world. As mentioned above, followers are interested in honesty and authenticity, which leads to them wanting to connect to their favorite influencer in real life. More and more companies, therefore, encourage influencers to organize life meetings, ranging from simple "meet and greet" events in coffee shops to live performances or life podcast recordings that can fill a concert hall. Such live appearances are also of high relevance for firms: What better to promote your vineyard or your recently opened grocery store than hosting a wine tasting with some of your favorite Instagram influencers or TikTok stars?
Appropriate integration between different environments also helps to solve a critical challenge that the influencer marketing industry is still struggling with: measurement. Firms today know that engagement is a helpful intermediate step, but what matters most at the end is the incremental sales generated due to the influencer. In 2018 Instagram introduced shoppable Instagram tags that allow users to move to purchase directly from an Instagram post or story. Their importance will likely rise in the future since they allow to engage in a purchase without leaving the app and, therefore, create a more seamless experience significantly.
The Instagram campaign of Huel, a British meal replacement drink, shows the potential of integrating multiple platforms. Huel selected a set of influencers and gifted them some of its products, in exchange for a post showing how Huel fits their lifestyle. The best performing content created was then boosted by Huel itself through paid advertisements on Facebook and Instagram. The campaign – which only created 21 posts – reached an impressive 4.5 million impressions and nearly 2,000 purchases resulting in a cost per acquisition of about $30.
References

1. telemedia online (2019), "Young affiliates: Nearly a fifth of British children aspire to be social media influencers," https://www.telemediaonline.co.uk/young-affiliates-nearly-a-fifth-of-british-children-aspire-to-be-social-media-influencers/

2. Sabidussi, Gert (1966), "The centrality index of a graph," Psychometrika, 31 (4), 581 - 603

3. Brodie, Roderick J., Linda D. Hollebeek, Biljana Juric, and Ana Ilic (2011), "Customer Engagement: Conceptual Domain, Fundamental Propositions, and Implications for Research," Journal of Service Research, 14 (3), 252 - 71

4. HubSpot and mention (2020), "Instagram engagement report: What your company needs to know for 2020," https://offers.hubspot.com/instagram-engagement-report

5. Career Addict (2019), "The 20 Best Jobs that Pay $50 an Hour," https://www.careeraddict.com/10-careers-that-pay-50-an-hour

6. Haenlein, Michael and Andreas M. Kaplan (2019), "A Brief History of Artificial Intelligence: On the Past, Present, and Future of Artificial Intelligence," California Management Review, 61 (4), 5 – 14; Kaplan, Andreas M. and Michael Haenlein (2019), "Siri, Siri, in my hand: Who's the fairest in the land? On the interpretations, illustrations, and implications of artificial intelligence," Business Horizons, 62 (1), 15 - 25

7. Haenlein, Michael and Barak Libai (2017), "Seeding, Referral and Recommendation: Creating Profitable Word-of-Mouth Programs," California Management Review, 59 (2), 68 - 91
---
Recommended