Published at the University of California for more than sixty years, California Management Review serves as a source of evidence-based research that inspires, informs, and empowers stewards of modern organizations. We disseminate ideas that engage scholars, educate students, and contribute to the practice of management.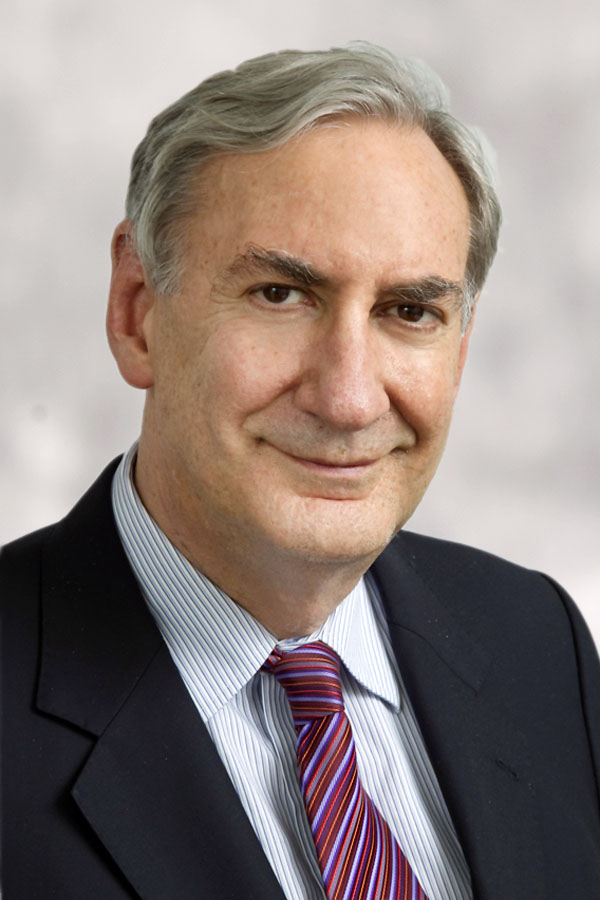 First Person
"Our aim is to publish original research that is both accessible and offers new insights into the practice of management. We aim to share knowledge that challenges convention and shows a better way of doing business."
David Vogel
Editor-in-Chief
California Management Review defines management broadly, with a particular focus on corporate strategy and innovation, the management of technology, and the social impact of business.
Our extensive catalog of reprints is used in university courses, executive programs, and management seminars around the world. All of our content is available across a variety of media and platforms, and is distributed in partnership with Harvard Business School Publishing, SAGE Business Publishing, Study.net, and EBSCO. During the past year, CMR's content has been accessed more than half a million times by EBSCO platform users. There were 179,000 downloads on the SAGE Journals platform, and 109,000 copies of CMR's content were distributed by Harvard Business School Publishing. Based on our single-year impact factor of 8.836, CMR is one of the most frequently cited management publications. We invite you to explore the ways in which the California Management Review can help you meet your academic and professional goals.
DEI Commitment
The California Management Review (CMR) is published at the UC Berkeley Haas School of Business, and our commitment to diversity, equity, and inclusion in what we publish mirrors the broader organization we support. We see diversity in the publication of ideas as a source of strength — foundational for innovative and creative accomplishment. We see our gaps in diverse content as opportunities for growth. We know that closing these gaps is not only necessary for us to achieve our potential, it is essential to our public mission. As an outlet for new research and ideas, we aspire to leverage our unique Berkeley Haas culture to show a better way of doing business.
We question the status quo, challenging the convention of whose ideas have been historically excluded in business and higher education publications. By increasing access to opportunities to be heard and feel valued, we are expanding what the voice of leadership has historically looked like, globally. Confidence without attitude allows us to seek out diverse perspectives, using a comprehensive approach to data and evidence, while fostering collaboration and trust. As students always, we recognize that we will continually have more to learn about others' lived experiences and group histories, but we endeavor to continue on this journey in order to be a more inclusive source of thought leadership. We acknowledge our positional power and leverage our influence to address barriers and drive change for positive impact.
Calendar
---
| Volume | Issue | Date | |
| --- | --- | --- | --- |
| 64 | 2 | Winter 2022 | Previous |
| 64 | 3 | Spring 2022 | Current |
| 64 | 4 | Summer 2022 | Next |
| 65 | 1 | Fall 2022 | |
Editorial Staff
---
Editor-in-Chief
David Vogel
Editorial Staff
Gundars Strads, Senior Editor
Kora Gonzalez, Managing Editor
Jae Park, Online Editor
David Salisbury, Publication Coordinator
Lydia Poon, Editorial Assistant
Contact Information
California Management Review
Haas School of Business
2001 Addison Street, Suite 200
Berkeley, California 94704-1996
Phone: (510) 725-7826
Fax: (510) 642-1318
Email: cmr@haas.berkeley.edu
Domestic Editorial Board
---
UC Berkeley
Homa Bahrami
Sara Beckman
Henry Chesbrough
Lee Fleming
Ganesh Iyer
Laura Kray
Richard Lyons
Don Moore
Nora Silver
Robert Strand
David Teece
UCLA
Bhagwan Chowdhry
Charles J. Corbett
David Lewin
Marvin Lieberman
Mariko Sakakibara
Margaret Shih
Olav Sorenson

UC Irvine
Margarethe F. Wiersema
Maia Young
UC Davis
Donald A. Palmer
UC Riverside
Michael Haselhuhn
Marlo Raveendran
Elaine Wong
University of Southern California
James O'Toole
John Boudreau
Stanford University
William Barnett
Charles O'Reilly
Jeffrey Pfeffer
Jerry Porras
Hayagreeva Rao
Harvard University
Carliss Y. Baldwin
Herman Leonard
Felix Oberholzer-Gee
Ananth Raman
Michael W. Toffel
Michael Tushman
Yale University
David Bach

Columbia University
Garrett van Ryzin
John Walker
University of Chicago
Ram Shivakumar
University of Pennsylvania
Valentina Assenova
George S. Day
Massachusetts Institute of Technology
Christian Catalini
University of Massachusetts Boston
Nardia Haigh
Northwestern University
James G. Conley
Tufts University
Alnoor Ebrahim
International Editorial Board
---
Richard Florida - University of Toronto
Brian Silverman - University of Toronto
David Soberman - University of Toronto
Nancy J. Adler - McGill University

Leyland Pitt - Simon Fraser University
Rosalie Tung - Simon Fraser University
Michael Lounsbury - University of Alberta

Julian Birkinshaw - London Business School
Cyril Bouquet - IMD Business School
Boyd Cohen - EADA Business School
David de Cremer - Cambridge University
Alberto Di Minin - Scuola Superiore Sant'Anna
Yves Doz - INSEAD
Teppo Felin - University of Oxford
Oliver Gassmann - University of St. Gallen
Pankaj Ghemawat - IESE Business School
Michael Haenlein - ESCP Europe
Tom Lawrence - University of Oxford
Barak Libai - Herzliya University
Magnus Mähring - Stockholm School of Economics

Filipe Morais - University of Reading
Michael Mol - Copenhagen Business School
Thomas Powell - University of Oxford
Karthik Ramanna - University of Oxford
Deva Rangarajan - Vlerick Business School
Philip Rosenzweig - IMD Business School
Craig Smith - INSEAD
Luk N. Van Wassenhove - INSEAD
Georg von Krogh - ETH Zurich
Richard Whittington - University of Oxford
George Yip - Imperial College Business School
Christoph Zott - IESE Business School

Arnoud de Meyer - Singapore Mgmt. University
Teck Ho - National University of Singapore
Nirmalya Kumar - Singapore Mgmt. University

B. Mahadevan - Indian Institute of Management
Yoshifumi Nakata - Doshisha University
Jaeyong Song - Seoul National University