Blurring the Lines between Physical and Digital Spaces: Business Model Innovation in Retailing
by Milan Jocevski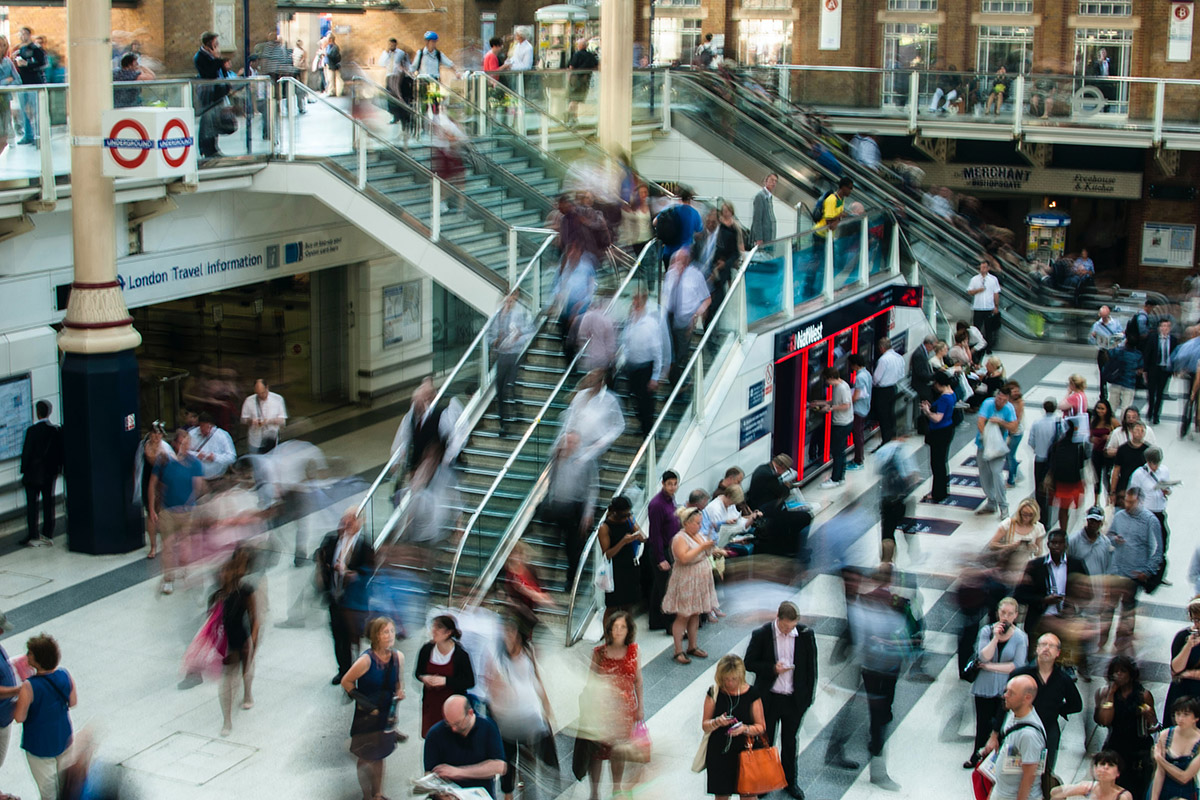 Alternative physical retail spaces can be designed to meet new omnichannel demands.
Insight

| Executive summary
---
With modern changes in retailing leading to the merging of physical and online worlds, many retailers are faced with the uncertain nature and purpose of a physical retail store. Similarly, many retailers struggle with establishing and developing sustainable omnichannel business models to adapt to the changing landscape.
---
---
Business Models in Retailing
In retailing, the focus of a business model is not only on what is offered but also on how it is sold. It is that 'how' that is often the reason behind the value proposition of retailers. Moreover, the concept of customer value proposition and value creation is closely linked with the service experience and the role the customer has in co-creating the value via the service. Increasingly, it is believed that the primary driver of value creation is co-created with a firm's partners and customers. Thus, a retailer's business model innovation serves as a co-creating response to changing customers' needs and values.
Research Approach
With omnichannel retailing being such a recent phenomenon, an exploratory research approach is used to analyze and conceptualize many aspects of the developing field. Through the examination of three case studies of companies engaging in rethinking the formats of their physical retail spaces, five key innovation areas are revealed.
Revamped Physical Retail Spaces
The five innovations that are driving the revamping of physical retail spaces in the transition to omnichannel retailing: in-store technology, the role of sales associates, leveraging a mobile channel, data analytics, and collaborations. These innovations serve as the cornerstone of the changing physical retail space by connecting various retailer-customer interaction points.
In-store technology allows for operational improvements, creating value for customers. For example, tracking tags on products using handheld machines controlled by employees can help customers more easily find locate the product they are seeking. The role of sales associates is a key one because of the influence they have on customer satisfaction. For instance, many customers appreciate the human interaction that comes from asking an employee for a suggestion about a product. Mobile channels are important because they often facilitate the communicational and transactional aspects of the retailer-customer interaction. For example, many brands utilize social media to give customers a more intimate view of their company. Data analytics is a powerful tool to understand consumer behavior. Brands often conduct data analysis before they open new store locations to ensure that they are making an optimal decision. Business collaborations are crucial to be able to deliver proposed value. For example, a brand could collaborate with a venue to create an event that increases brand awareness and lead to increased business traffic for the venue.
Implications
The quest for physical retail stores to match and identify customer needs is not a defined one. A solid understanding of industry dynamics is necessary to make decisions about how to adapt to the changing landscape. Several innovations stand out among others to provide valuable insight to physical retail stores on how to approach business. The many changes in the business landscape have also forced physical retail stores to adopt new business models. These new models incorporate multiple touchpoints that span across all mediums of interaction. Retailers are adopting a customer-centric approach, matching contemporary customers' needs and values with the help of analytics of data collected from both physical and digital retail spaces. This all done in an effort to better fulfill their value proposition to the customer.
To find out more, please read the full article in California Management Review, Volume 63, Issue 1.
Recommended