Evolving a Value Chain to an Open Innovation Ecosystem: Cognitive Engagement of Stakeholders in Customizing Medical Implants
by Krithika Randhawa, Joel West, Katrina Skellern, and Emmanuel Josserand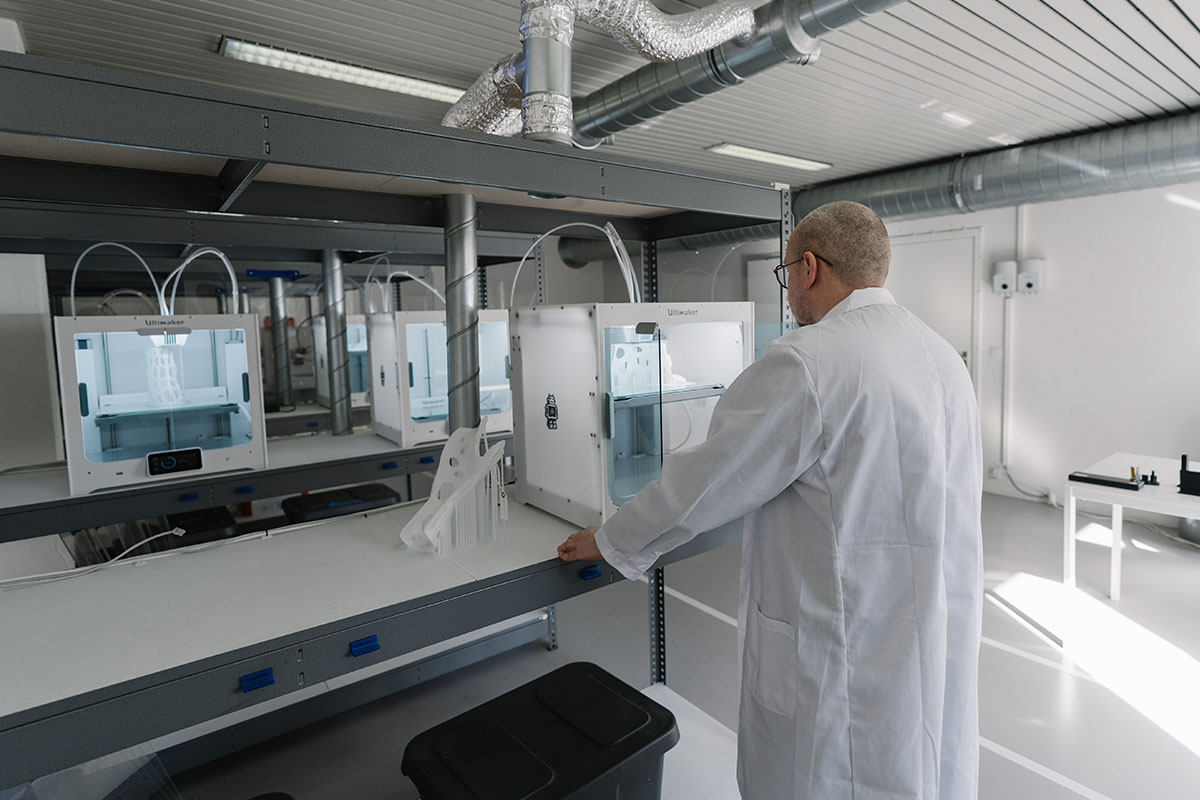 Optimal innovation strategies now involve a large variety of internal and external participants.
Insight

| Executive summary
---
Firms increasingly adopt open innovation (OI) practices to innovate by sourcing innovations externally or commercializing internal innovations externally, and thus leverage external stakeholders to broaden their paths for creating and capturing value.
However, these external ties can also constrain an organization's ability to adapt its innovation strategy to pursue new opportunities, particularly in the cognitive understanding of how the firm and its partners should create and capture value. This article looks at how an incumbent firm in the medical industry approached such constraints, and used cognitive artifacts to transform its value chain into a collaborative ecosystem.
---
---
OI and the Tools to Establish It
OI has always included a cognitive dimension. Chesbrough conceived OI as "both a set of practices as well as a cognitive model for creating, interpreting, and researching those practices." In OI, the business model plays a central role as "the cognitive device that focuses the evaluation of R&D projects, filtering projects that 'fit' with the model, and selecting against those that do not." The firm's business model reflects how it thinks about creating and capturing value, but also constrains the choices that it is willing to implement or even consider.
What tools can a firm use to conceive and implement the transition to OI?
OI in Healthcare
Medimplant made a 3D printing-enabled shift to mass customization of orthopedic medical implants. They combined the use of experimental, transformative, and hybrid artifacts to negotiate a cognitive shift and stakeholder cooperation, so as to enact a radical shift in its business model that would transform its value chain into a collaborative innovation ecosystem. It entered into an OI research partnership with an engineering university's additive manufacturing research laboratory, a hospital's advanced research laboratory, and a university business school to develop and assess the technological feasibility of 3D printing implants in-theater and providing robotic surgery for each patient.
Medimplant developed a five-step transformation which included presenting a technology roadmap to OI research partners, internal sensemaking to interpret data, collective sensemaking and negotiation between stakeholders, revising the cognitive map to describe a new value creation logic to develop alternative OI strategy, and amplifying the collective reach and support for the new strategy and business model. The results demonstrate how firms can use artifacts to build a shared understanding across heterogeneous stakeholders as they explore and develop new open innovation models, and how this process can be managed flexibly to avoid adopting a locally (rather than globally) optimal strategy.
To find out more, please read the full article in California Management Review, Volume 63 Issue 2.
Recommended