Tackling Societal Challenges with Open Innovation
by Anita M. McGahan, Marcel L. A. M. Bogers, Henry Chesbrough, and Marcus Holgersson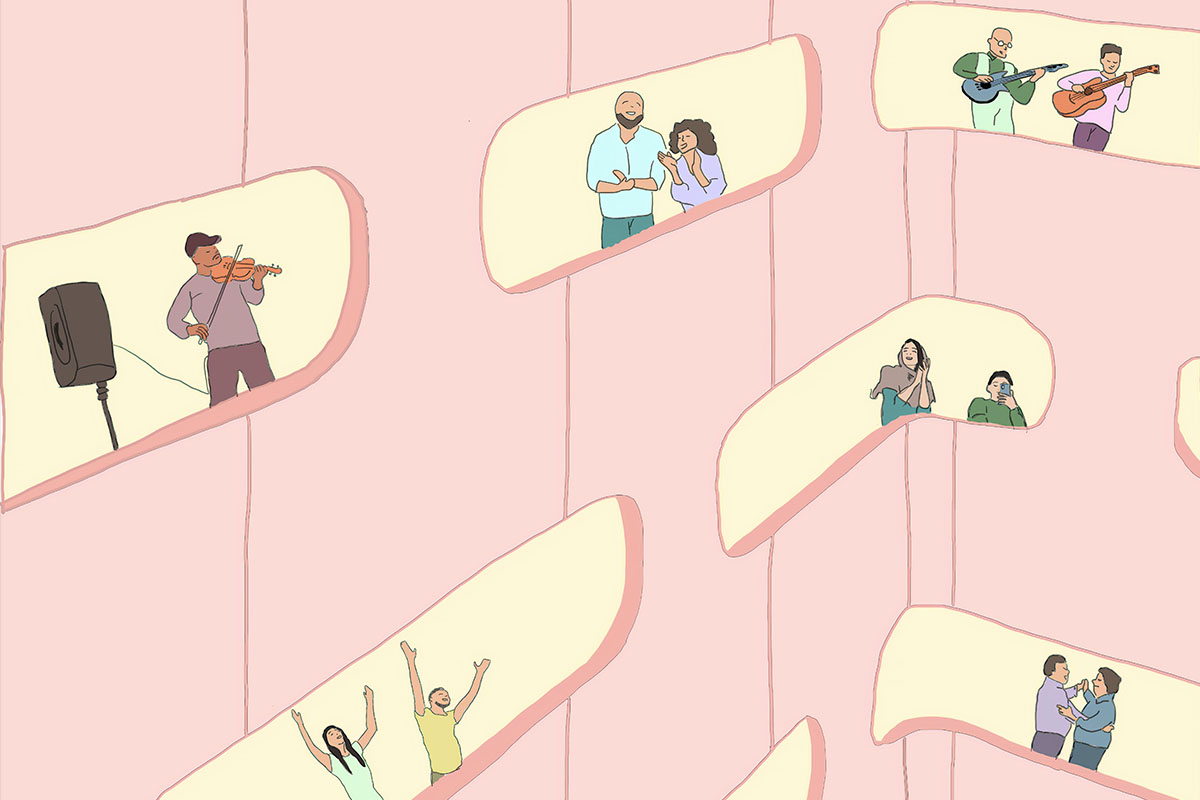 The ultimate objective of innovation should be to create value - and in this era, the process of innovation should be oriented toward addressing societal-level problems.
Insight

| Executive summary
---
Ideas, concepts, theory, and practice on open innovation that were developed primarily for business are deeply relevant to address the grand challenges of social impact that now represent some of the most important management problems of this century.
Aligning Business and Social Outcomes
To make progress with aligning business with the grand challenges that are shaping societies, our conceptualization of open innovation must be considered and as one oriented toward system-level change. We must think about purposive management that distributes capacities for exchanging knowledge across organizational boundaries, and this must occur for reasons that are not only financial.
---
---
How do we reconceptualize purpose? The UN's seventeen Sustainable Development Goals (SDG's) provide a solid guideline for organizational purpose over the next half-century.
The seventeen goals, such as gender equality, are each bolstered by detailed sub-goals and specific, measurable targets for their achievement. As global challenges become more apparent, the allocation of resources by organizations must be aligned with the SDGs for the organization to sustain stakeholder engagement and legitimacy.
We must think about purposive management that distributes capacities for exchanging knowledge across organizational boundaries, and this must occur for reasons that are not only financial.
SDG's also provide an opportunity for unlocking new sources of growth for organizations. For instance, moving from closed supply chains to circular economy webs provides new chances for investment and profit.
However, there are also tradeoffs that must be recognized. Organizations that seek to create value aligned with social purpose must confront and resolve the tradeoffs embedded in the SDGs. For example, economic growth is not always aligned with reduced consumption. Reducing these tradeoffs must become part of the innovation agenda that organizations pursue to be relevant, justified, legitimate and value-creating.
Open Innovation as a Source of and Solution to Tensions and Tradeoffs
A key question is to what extent open innovation can help to reduce these tradeoffs, considering the fact that open innovation itself is a source of a number of tensions and tradeoffs. Open innovation may lead to a tension between sharing knowledge with partners while simultaneously protecting it from leaking widely. It may also lead to a tradeoff between keeping the control over the innovation processes and letting go of the control to allow others to define problems and solutions. Occasionally, open innovation may involve competitors, creating a tension between collaboration and competition. Generally, open innovation is commonly associated with tensions between value creation and value capture.
However, when done right, open innovation can combine and integrate seemingly opposing goals. For instance, intellectual property (IP) rights and contracts can be used both to keep proprietary technologies safely protected within the boundaries of an integrated firm, and to govern the collaboration and knowledge exchange across large ecosystems of actors trying to jointly address complex challenges. If properly managed, the inherent tensions related to open innovation can be mitigated, and open innovation can be a powerful tool to address the grand challenges and related tradeoffs.
Open Innovation and Stakeholder Theory
Opening innovation to reduce tradeoffs between the SDGs requires rethinking the purpose of organizations. Stakeholders must take stock of the resources and capabilities they have, and of how those resources and capabilities can be deployed to break tradeoffs in the SDGs to address global challenges. Organizations are merely tools for getting things done. The ultimate objective of innovation should be to create value and to assure a sustainable distribution of that value across contributors to its creation.
Such conceptualization of open innovation makes the organization's relevance to the project part of the innovation agenda. Organizations that are admitted into the innovation projects must be committed to overcoming tradeoffs in relevant SDGs through creative and generative deployment of resources and capabilities. This way of thinking about open innovation is highly aligned with new ways of thinking about stakeholder theory.
Implications
This conceptualization has implications for many issues that businesses face, such as leadership and inclusion. Those who pursue an open innovation agenda are forced to confront questions regarding how joint goals are established and how conflicts among contributors are resolved. Open innovation's synergy with stakeholder theory mobilizes knowledge from these different entities towards useful objectives and to help solve these conflicts.
To find out more, please read the full article in California Management Review, Volume 63 Issue 2.
Recommended